With all the daily distractions that can pull you in different directions, there is no surprise why getting locked out of your house could happen so easily. Though having a locksmith readily available should give some sense of relief, knowing how to avoid being locked out altogether will put an end to this stressful mishap. Here are our top tips on how to keep yourself from being stuck outside.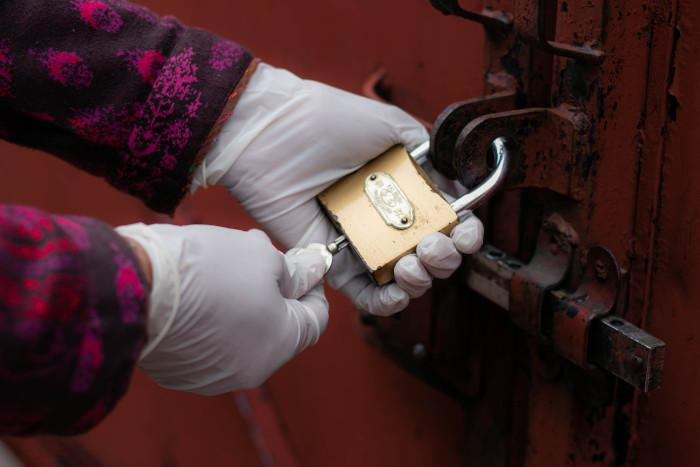 Invest in a smart lock
A smart lock is a keyless mode of entry that connects via Bluetooth to your cellphone or other mobile devices. Physical keys can be easily lost or stolen, but smart locks can:
Open doors to friends and family even when you're not there;

Track and record who's entered your home and when;

Give house guests and workers temporary access;

Change a passcode at a moment's notice.

Source:

FamilyHandyman
Give trusted friends a spare key
Your friends might not love having to travel to meet you at your apartment at 1 a.m., but they will probably love that more than the idea of you sleeping in the street. This is also helpful for instances when you're out of town and need someone to go check on something at your place. Source: Lifehacker
Keep your keys in a convenient place 
This may seem like a simple tip, but it is also the easiest way to ensure that you don't walk out of your house or car without your keys in hand. Practice creating this mindset by asking yourself where your keys are before leaving your house or car, even if they're in your hands. This will help you remember to think about your keys every time you use them and make it less likely that you will forget them in the future.
When it comes to your house keys, you can also help yourself by keeping your keys in the same place in your home, preferably near your door. Don't get in the habit of dropping them off on any available space when you get home. Keeping them in the same spot will help you remember to grab them on your way out the door, and avoid frantic moments when you can't find them. Source: LifeSavvy
You can always call us if you find yourself in this situation again! We'll get you inside in no time.
Contact:
(778) 868-4628