If you're like most homeowners, you're always looking for ways to make your home more secure. Fortunately, there's a new technology that can help protect your home—smart locks. Smart locks are digital locks that can be opened and closed with a smartphone or other electronic device. They offer a number of benefits over traditional locks, including increased security, convenience, and peace of mind. Here are three benefits of smart locks that every homeowner should know about.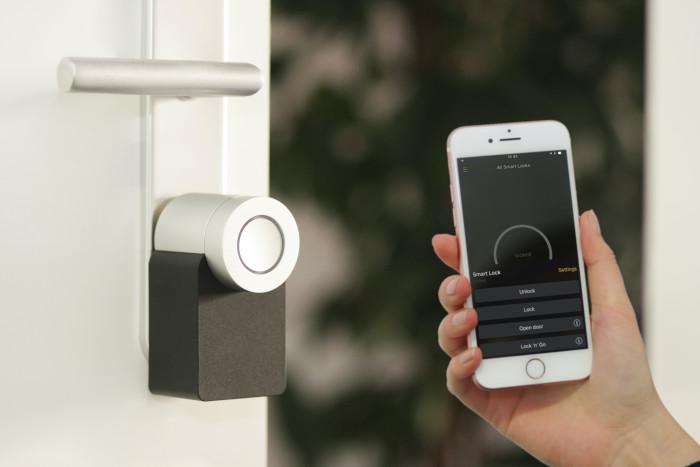 Convenient
One of the main advantages of a keyless door lock is not needing to carry a key. You'll no longer need to worry about losing your key or fidgeting at the door to get it open.
It also means that you won't need to store a spare key somewhere on your property, as many homeowners currently do. Because most criminals are used to looking around to find a spare key, eliminating the need for one will help make your home safer.
Source: DoItYourself
More secure
Without the need to make key copies or have a spare, you'll have fewer methods of entry to your home floating around in the form of physical keys. You can even set some smart locks to automatically lock the door after a set amount of time, or when your cell phone has left the immediate area. And if you're comfortable ditching your keys altogether, some smart locks go so far as to leave the keyway out entirely, which makes the things impossible to pick.
Source: CNET
Mobility-friendly
If someone in your home has mobility issues, a smart lock (often paired with and controlled by a smartphone) can offer them to say something as simple as "Hey Google, open the front door" to access the home. In addition, some people with disabilities such as severe arthritis may find even seemingly simple tasks, like turning a key in a door, painful to do, in which case a keyless lock can be of great benefit.
Source: Angi
Are you thinking about installing smart locks in your home? We can help. Give us a call!
Contact:
(778) 868-4628