Making sure that your home is secure from unwanted visitors should be a priority for every homeowner. While deadbolts and locks are great security measures, you may want to consider taking it one step further with the installation of a high-quality security door.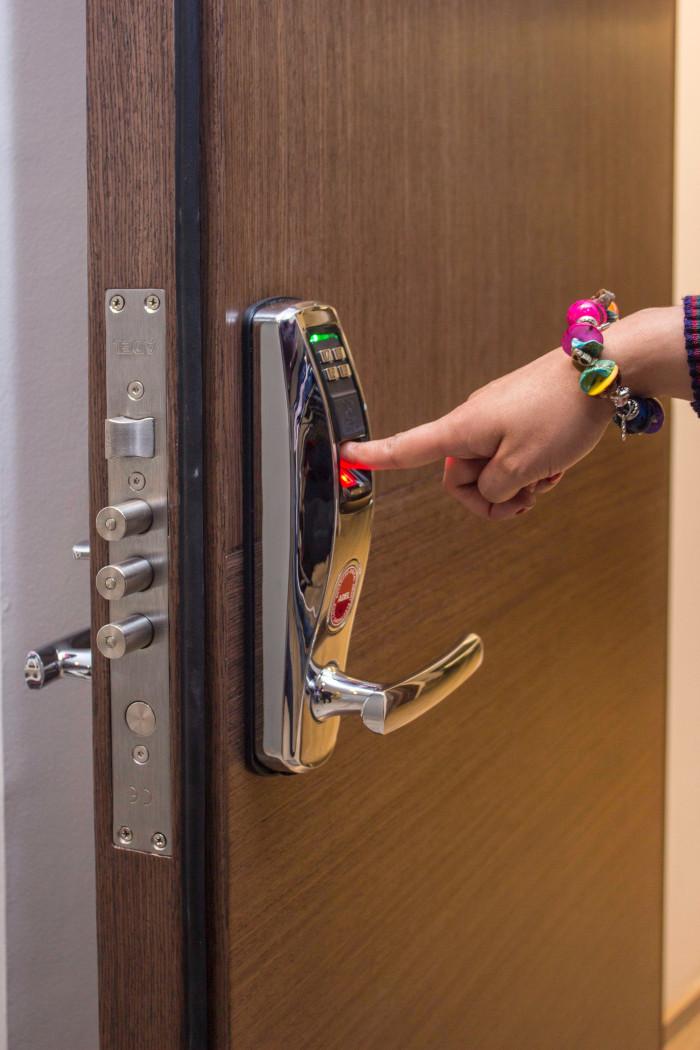 What is a security door?
A security door is built to help prevent unauthorized entry from intruders; it also can help withstand the force from storms and weather abuse, and can offer a much higher level of protection than a regular door. Security doors typically come in two basic types. One type is an openwork steel door, which looks like wrought iron and has a tempered glass back panel. The second type looks like a regular wooden or fiberglass door, but is actually made of steel with sturdy side fixings. A security screen door can be added for an additional level of safety. A security door does not have to be only external; for example, they can be used to protect panic rooms, escape routes, basements or vaults.
Source: HomeQuestionsAnswered
What are its pros and cons?
Con: Installation
A security door that's installed improperly can become faulty. It's important to bring in a pro with experience with installing security doors if you want your door to perform under pressure.
Pro: Safety
Burglars are looking for the house on the block that's the easiest one to break into. When they see a security door, it's an instant deterrent because the time and effort needed to breach the door will increase their chances of being caught. Burglars are also likely to assume that a homeowner who is savvy enough to install a security door probably has other security measures in place.
Con: Price
As you might expect, security doors are generally more expensive than traditional doors. This is a situation where you have to make the call on what you'll pay for peace of mind. If you're looking for a way to make your home safer without installing a heavy-duty security door, a security screen door is another option. 
Pro: Protection
Security doors don't just provide security against other people. They can also keep you safer in a storm. A security door can withstand strong winds and flying debris better than a standard door.
Source: Angi
Can you fit it with smart features?
An electronic security door has electronic features designed to enhance security and support security measures. Such doors can interface with a larger electronic security system. On the electronic security door itself, features like electronic keypads or biometric locks may be implemented. Electronic security doors can also be fitted with card swipes or radio frequency identification (RFID) locks. These features allow a facility to limit who is allowed to pass through the door.
Security doors can also be alarmed. These doors may send an automatic signal to a central control room whenever they are opened, and they are often equipped with cameras so that security officers can see who went through the door. The door also maintains logs indicating who opened the door and at what time. The security logs can be matched with camera records. If the electronic security door is forced or interfered with, alarms may sound remotely, as well as locally, depending on how the security system is organized.
Source: Wisegeek
If you need assistance in finding the right security door or want someone experienced to handle the installation process, call us today and let us work with you to find a solution that fits both your budget and security needs.
Contact:
(778) 868-4628