Dealing with a burglary at home can be a distressing experience that leaves you feeling vulnerable and violated. However, it's crucial to remain calm and take immediate action to ensure your safety and the security of your property. In this post, we'll share some tips on how to deal with a break-in at home, including the essential steps to take after a burglary. Whether you've been a victim of a recent burglary or want to be prepared in case of a future break-in, this post will provide you with valuable insights to help you navigate through this challenging situation.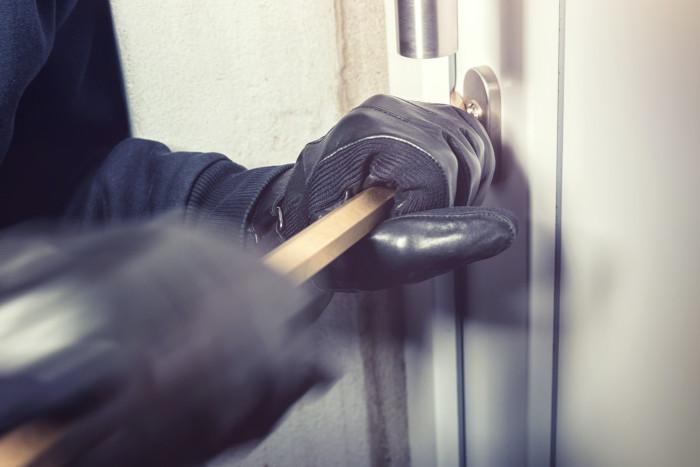 Inform the police and insurance company 
Once you've collected all the details, call the police. Giving the authorities information like dates, times, lists of items stolen, and photos of the scene or possessions will strengthen the investigation. This data also helps them piece together incidents if there have been other break-ins in your neighborhood. The police are here to help you, so the more details you give, the better the outcome.
After filing a police report, the responding officer will look through the details. That's why photos, timelines, and any other information you can give law enforcement is crucial. If violent crime was involved, you may hear from a detective or the sheriff's office for further information.
Many home and renters insurance policies cover vandalism and theft (to an extent). The details will depend on your policy, but you could be compensated or get help from your insurance provider. After you've filed the police report, call and make a claim to find out if you're covered.
Source: SafeWise
Get in touch with your bank
Regardless of whether actual bank cards, credit cards, or checks were stolen, savvy thieves can use statements and other identifying documents to access your accounts, especially if a laptop that you've used to log on to your bank account has been taken. Let your bank and credit card companies know there's been a robbery, provide them with the police report as soon as it's available, and protect your accounts.
Source: BobVila
Repair damages and work on tightening the security
Now, it's time to prevent (or at least decrease the likelihood) of future break-ins. We recommend using the following:
Home alarm systems: Home security systems are your best defense against home burglaries. If you're wondering whether you need a home security system, the answer is most likely yes, unless you live in an apartment building with door attendants and/or surveillance cameras. For most homeowners, installing motion-activated security sensors on doors and windows is a great way to prevent burglaries. Find out if you need a permit for your security system before researching the cost of security systems. You may actually be able to save money if you have a home office; see if your home security system is tax deductible.

Security cameras: Security cameras give the police more evidence that a crime has taken place. Additionally, security cameras deter crime, as most burglars choose a different home if they notice video surveillance. To get started, learn about the cost of security cameras and then how to install security cameras.

Video doorbells: Video doorbells are a type of outdoor security camera that lets you know if someone is at your door. They are a great way to prevent package theft, along with other types of home burglaries.

Safes: Place any important or expensive items that you have, such as jewelry, in a safe, ideally hidden somewhere in your home.

Smart locks: Smart locks let you know whenever someone has entered your home; you'll also be able to lock and unlock your door remotely.

Source:

Security
If you have security concerns or need assistance upgrading your home security system, call us! We'll work with you to find a solution that will perfectly suit your budget and needs.