With advances in technology, there are now plenty of options for building layers of protection around your property. But before you invest in an expensive security system, it's important to consider what basic measures will protect you immediately. Hence, we've created this comprehensive home security checklist so you can strengthen your home's defenses easily — no contractors or major investments required!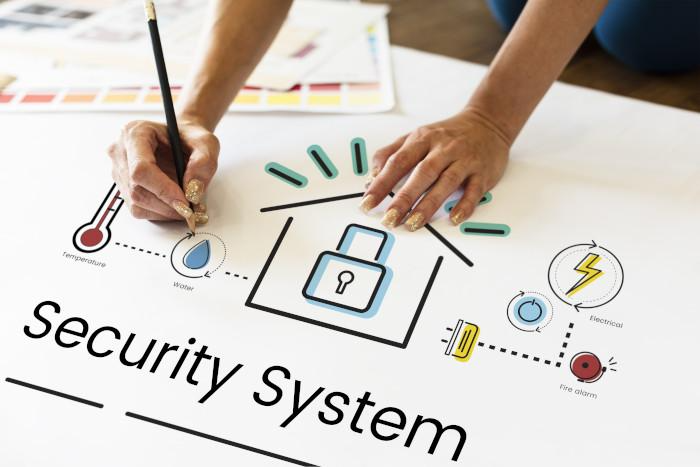 Make sure your house is well lit
First of all, be sure to add lighting to your home's exterior areas. A poorly lit yard, driveway, or walkway can be inviting to burglars who seek out an opportunity to conceal their actions.
Inspect the area around your home and take steps to maximize lighting by replacing light bulbs, installing flood lights, placing path lights along walkways, and installing smart lighting systems that can be controlled on personal devices or by motion. Source: Modernize
Install strong locks
About 58% of burglaries involve forcible entry, which can be deterred by strong locks. All locks should ideally be changed before you move into a new home, and all deadbolts must be in working order.
Source: MyMove
Remove potential hiding spots
Trees located near windows or shrubbery that might shield a burglar from view can be major flaws in your home-protection plan. Consider your landscaping plan in light of your protection needs.
Source: Home.HowStuffWorks
Protect your identity
Put your street number, not your name, on your mailbox. Displaying your name is not necessary for mail to be delivered and will only increase the risk of identity theft.
Source: RealSimple
Put up signs that state your home is monitored
Be sure to display the yard and window decals that your home security company provides you with. We recommend placing these decals on the windows that face the side and rear of your home, as well as in the front, because burglars enter through windows and doors in over half of all unoccupied break-ins.
Source: SafeWise
If you need help installing the right home security system or have any other questions about keeping your home secure, give us a call!
Contact:
(778) 868-4628