Have you ever had a package stolen from your front porch? With the rise of online shopping, porch piracy has become a common problem for many homeowners. Fortunately, technology has provided a solution in the form of doorbell cameras. These small but powerful devices are designed to capture footage of anyone who approaches your front door, providing a valuable tool for identifying and deterring would-be thieves. Take a closer look at how this innovative device can help improve your home's security.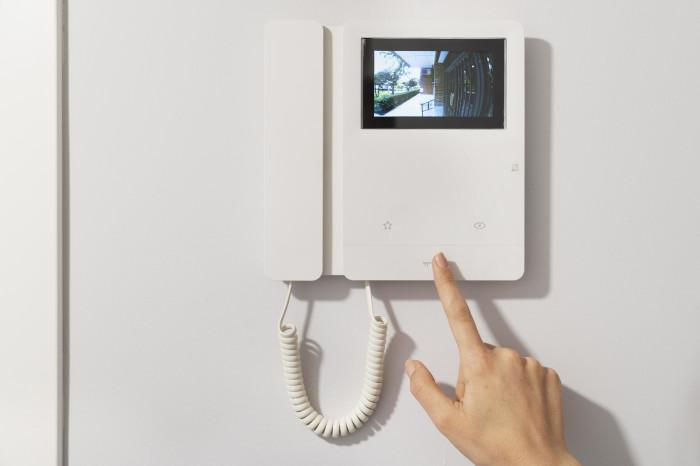 What are doorbell cameras?
Video doorbells are doorbells that have a built-in camera to help protect your home from package theft and burglary. They are either battery-powered (wireless) or hardwired into an existing doorbell. You can receive activity alerts, talk with visitors using two-way talk, and live stream video from your smartphone.
Source: Security
Do they record all the time?
Yes and no. Most doorbell cameras don't record 24/7. They record only when the camera is triggered. Then, they send a notification to your phone so you don't miss the clip.
There are a few cameras that do record all the time. Our favorite is the Nest Doorbell. When you sign up for Google's Nest Aware Plus subscription plan, the camera will record 24/7 and store footage for up to 10 days.
How long do they record?
Generally, doorbell cameras record until they don't sense motion anymore. Some cameras, like the Ring Video Doorbell 4, record a few seconds before a triggering event so you can see what led up to the trigger moment. 
Say someone steals something off your porch. Those extra seconds before the porch pirate steals your package could tell you what direction the person came from. This could be an essential clue for the authorities. 
Source: SafeWise
Doorbell cameras vs. security cameras
Video doorbells and home security cameras offer many of the same benefits. Both show you what is going on outside of your home, offer motion detection and motion-triggered recordings, and, in most cases, let you speak to whoever is out there. That said, security cameras lack the doorbell component. If you're downstairs doing the laundry and your phone is upstairs, a security camera won't tell you that someone is at the door, but the doorbell will (when someone presses it).
Moreover, unless they are battery-operated, outdoor security cameras require a GFCI (ground fault circuit interrupter) outlet for power, which may limit potential mounting locations. Wired smart doorbells use existing low-voltage wiring and are relatively easy to install (they don't require a ladder, for instance).
Source: PCMag
With the diversity of doorbell cameras available on the market, choosing the one for your specific needs and budget might be a challenge. If you need help, don't hesitate to call us! We'll be more than happy to assist you in choosing the right doorbell camera for your home. 
Contact:
(778) 868-4628