Mortise locks are versatile locking systems that provide high levels of security and strength without sacrificing style. Learn more about this handy piece of hardware below and see if it may be just what you need.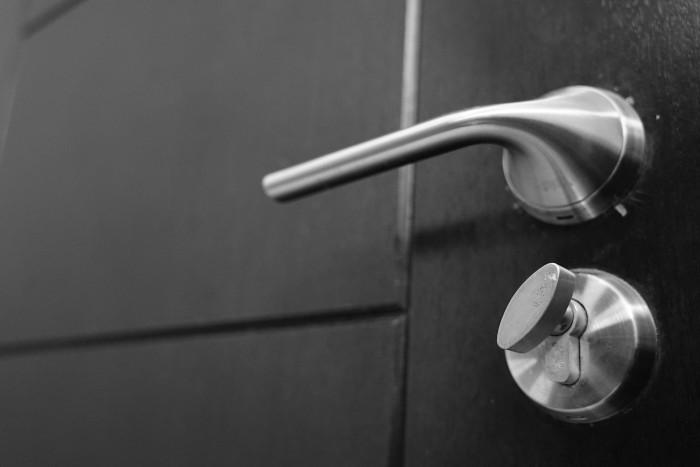 What is a mortise lock?
Mortise locks are powerful locks and are widely used for commercial doors, entry glass doors, and apartment doors. A mortise lock generally consists of intricate hardware mounted in the door and is held in place by a set screw and utilizes a cam to actuate the locking hardware. Source: TheConstructor
How does it work?
A mortise lock fits into a door itself, as opposed to the door knob and lock or cylindrical lock, which is installed through a hole drilled into the door. A mortise lock requires a section of the door to be skillfully gouged out with a router. Then the lock knob and hardware is installed into this section.
The second part of the design is the bolt chamber, which is also fitted into the structure, but this is installed inside the door frame. The lock uses a strike plate, face plate and lock assembly (door knob, dead bolt and handle) just like other door handles. Source: HomeSteady
Advantages of using mortise lock
Difficult to open
Since mortise locks are fitted inside the door itself, intruders will have a very difficult time forcing it open. The mortise lock system is cut into the door's edge and only the faceplate is seen when the door is ajar. This type of lock also comprises different notches and levers that makes it very difficult to pick. Choose a mortise lock that has at least five to six lock levers or a cylinder lock which is virtually impossible to open or pick without the key.
Available in various sizes
Availability of mortise locks means a variety of locks to use for different needs. It is important when replacing an old mortise lock to get the same dimensions to avoid making new holes for the lock body.
Dual locking system
Mortise locks may be locked on both the inside and the outside making it good if locking doors from the outside is one necessity you need for your doors. Source: DoItYourself
If you have any questions about mortise locks or would like help choosing the right one for your property, don't hesitate to give us a call. We would be happy to assist you!
Contact:
(778) 868-4628